Treat yourself to dinner before the show at the Old Lyme Inn (attached to The Side Door Jazz Club!) and enjoy our delicious three-course prix-fixe dinner with inspired dishes by head chef Sichanh Patana!
MAKE DINNER RESERVATIONS HERE (we recommend reservations sometime between 5:30 and 6:30pm)
OLD LYME INN DINNER MENU: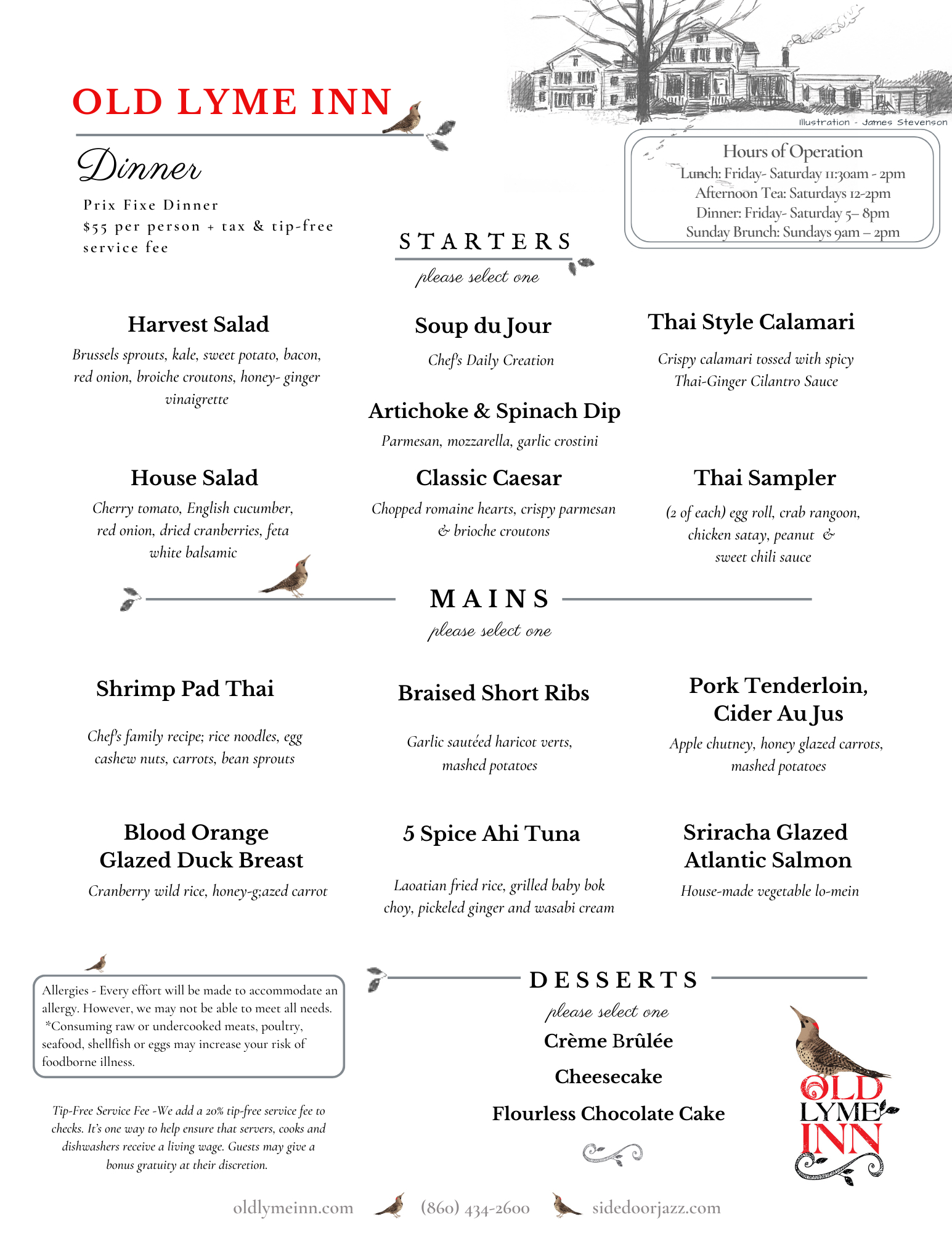 *Doors open at 7:30pm
*Show starts at 8:30pm
*Seating is first-come, first-served.
*If you are dining with us, you may come to the club when doors open at 7:30pm to secure seating.
ABOUT THIS SHOW:
Steve Davis - trombone/leader
Abena Koomson-Davis - vocals
David Hazeltine - piano
Nat Reeves - bass
Joe Farnsworth - drums
Trombonist Steve Davis remains one of today's leading voices on the instrument. He has worked with a range of jazz icons including Art Blakey, Jackie McLean, Chick Corea, Freddie Hubbard, Jimmy Heath, Slide Hampton, Benny Golson, Curtis Fuller, Ron Carter, Harold Mabern, Larry Willis, Roy Hargrove, Christian McBride, Eric Alexander & Nat Reeves to name a few. At The Django, Stevie-D collaborates with vocalist Abena Koomson-Davis, who was an original cast member of the Tony Award-winning Broadway musical FELA! Abena also plays in several notable groups including the a cappella trio Saheli, the Cool Rulers, Van Davis and is musical director of the Resistance Revival Chorus (RRC). Stevie-D & Abena will present a mix of standards & original compositions performing with a dynamic rhythm section featuring pianist Rick Germanson, bassist Nat Reeves and drummer Jonathan Barber.