Treat yourself to dinner before the show at the Old Lyme Inn (attached to The Side Door Jazz Club!) and enjoy our delicious three-course prix-fixe dinner with inspired dishes by head chef Sichanh Patana!
MAKE DINNER RESERVATIONS HERE (we recommend reservations sometime between 5:30 and 6:30pm)
OLD LYME INN DINNER MENU: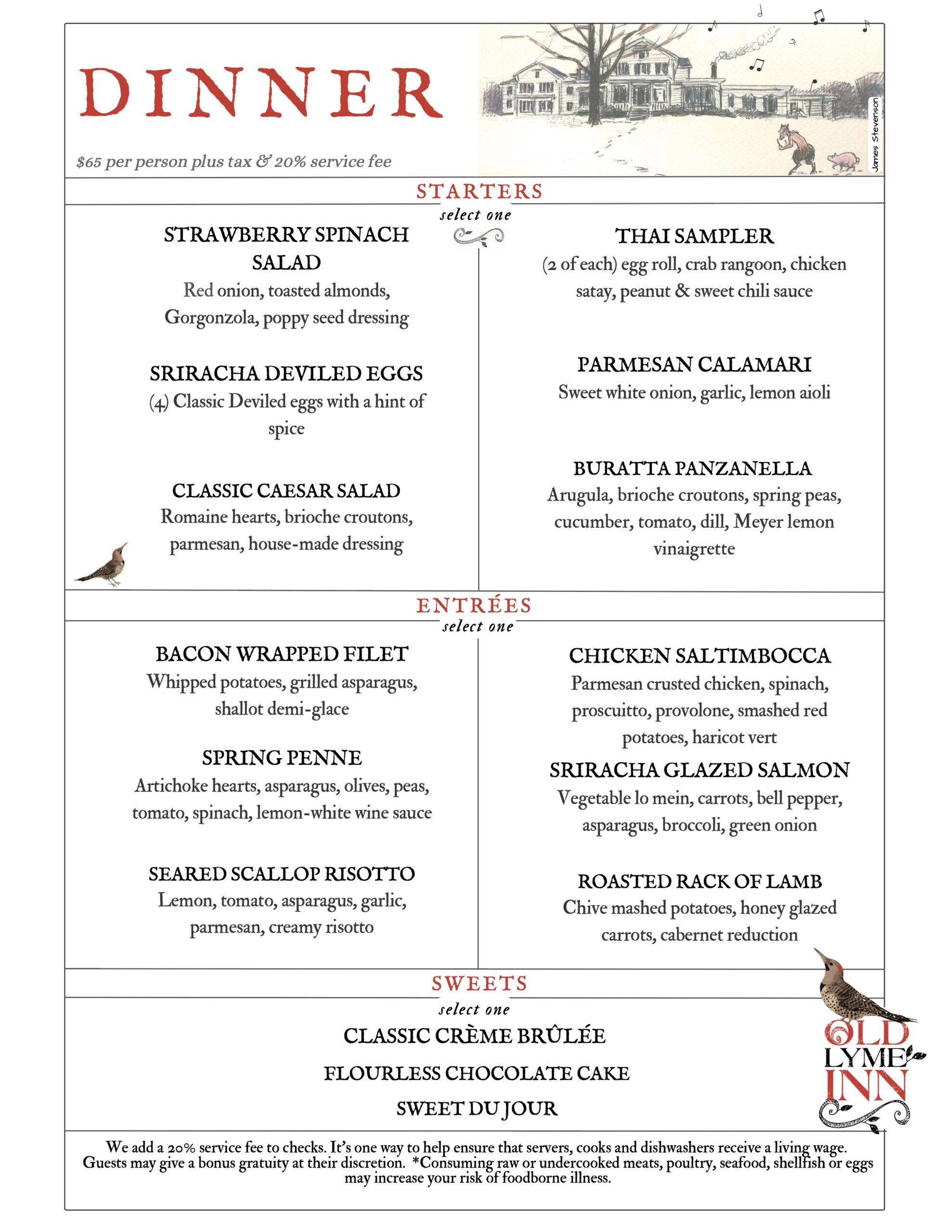 *Doors open at 7:30pm
*Show starts at 8:30pm
*Seating is first-come, first-served.
*If you are dining with us, you may come to the club when doors open at 7:30pm to secure seating.
Joel Levine - Jazz Recorder
Lenny White - Drums
Daniel Winshall - Acoustic Bass
Paul Wilson - Piano
By day, Joel Levine is Biology Professor at the University of Toronto Mississauga, where he runs a lab working with vinegar flies – sometimes called fruit flies – to study the relationship between genes and social behavior. Levine developed an interest in science somewhat late, in his '30s. His scientific colleagues and students would probably be surprised to know that before he studied biology and moved to Canada, he lived in Philadelphia, where he grew up and spent years playing music.
Levine plays the recorder—the instrument commonly played by children for about a year year before moving on to an orchestral instrument, a "real" instrument, a well-tempered instrument. Levine began to play it in the early '60s at the age of 5 or 6 at the Settlement Music School in Germantown. But when the time came to move on to another instrument, he moved forward with the recorder, honing his skills to a proficiency level most instrumentalists only dream of.
Although the recorder is commonly associated with Baroque and pre-Baroque music, Levine's heart and ears were drawn to other traditions. His parents had some blues records at home and he spent a lot of time listening to Sonny Terry and Brownie McGhee, Lightning Hopkins, Leadbelly, Josh White Jr., Robert Johnson, Blind Willie McTell, and Rev. Gary Davis among others. Then, everything changed when he heard Cannonball Adderley, Sonny Rollins, Miles Davis and John Coltrane, especially Coltrane. Levine wanted to play that music on the recorder—which, as far as he could tell, nobody ever had. He wanted to reach the point where he could speak using the voice of the recorder in the ongoing conversation captured by this musical tradition. He wanted to pass along what he got from the music, and he still feels this way.
There was a lot of playing in Philadelphia when Levine was growing up. He studied recorder with Charlotte Rosenberg at Settlement and later with Bernard Krainis and took piano lessons (but claims he was never very good). Levine was fortunate to hear and play with some great musicians and he learned from them. One key mentor was Charles Fambrough, who Levine played with before Fambrough went on the road with Art Blakey. Later, he would sit in with a group of us when he came off the road with McCoy Tyner's group. Charles called Levine to play on a couple of tunes for an album he recorded in 1994 called "Keeper of the Spirit."
The drummer on "Keeper of the Spirit" was Lenny White, one of Levine's heroes. Levine checked out White on "The Joe Henderson Quintet at the Lighthouse" Then "Red Clay" with Freddie Hubbard and "Bitches Brew" with Miles Davis and then all the music with Chick Corea and Return to Forever. When Levine played with White on Charles' record in the studio, he felt like the two hooked up immediatelt. Fast forward 30 years, and the two reunite at The Side Door Jazz Club for an epic night of quartet jazz with Levine's unique take on a "non-traditional" jazz instrument.
A show not to be missed!