Treat yourself to dinner before the show at the Old Lyme Inn (attached to The Side Door Jazz Club!) and enjoy our delicious three-course prix-fixe dinner with inspired dishes by head chef Sichanh Patana!
MAKE DINNER RESERVATIONS HERE (we recommend reservations sometime between 5:30 and 6:30pm)
OLD LYME INN DINNER MENU: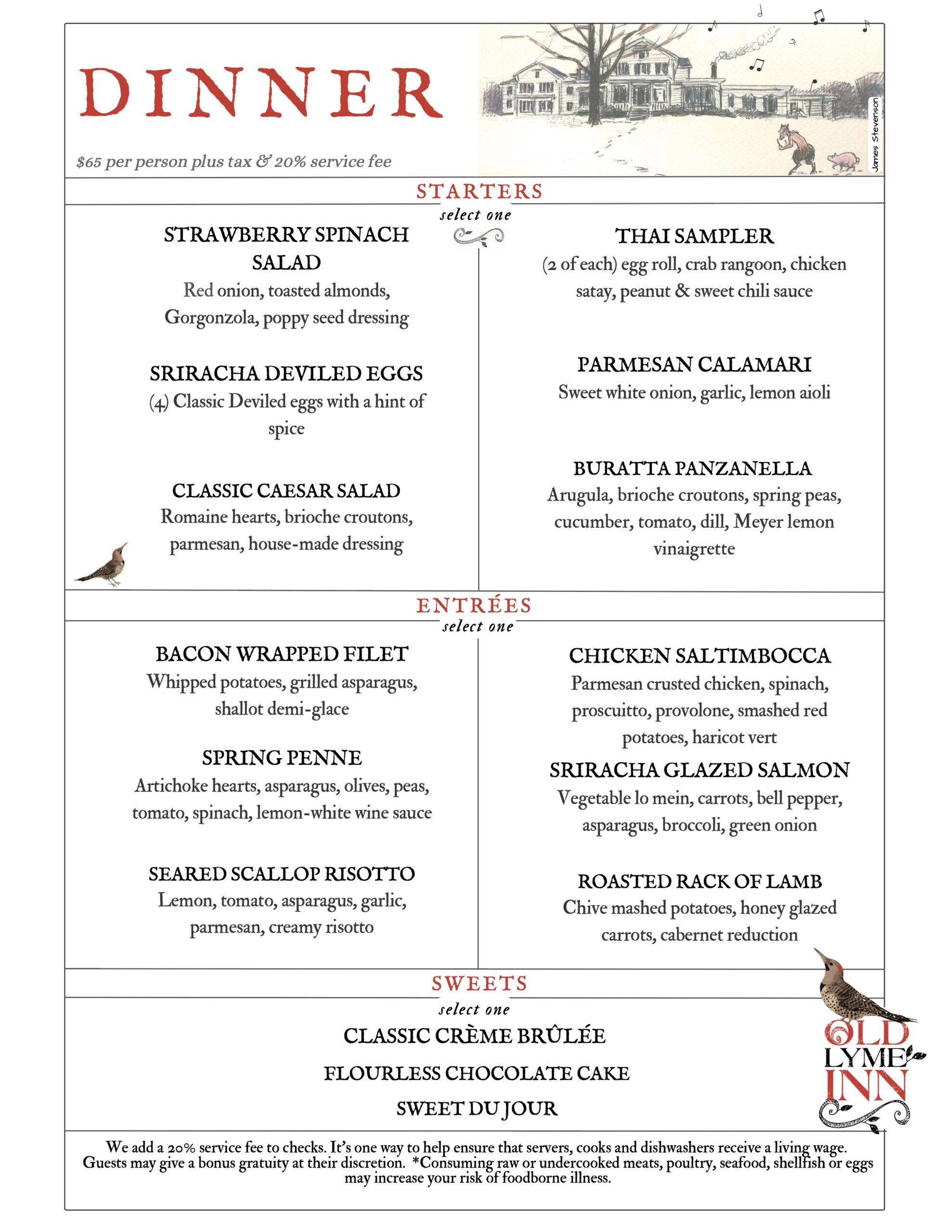 *Doors open at 7:30pm
*Show starts at 8:30pm
*Seating is first-come, first-served.
*If you are dining with us, you may come to the club when doors open at 7:30pm to secure seating.
Bassist Joe Fitzgerald has been a vital part of the New York music scene for nearly three decades. He has a wide range of performance experience in major venues large and small all over the world, including Carnegie Hall, the Newport Jazz Festival, Moscow Philharmonic Hall, the North Sea Jazz Festival to name a few. Joe also frequently performs with world class artists such as Pat Metheny, Datevik Hovanessian, Jerry Bergonzi, Bob Mintzer, Frank Wess and many others. Joe is a graduate of the New England Conservatory of Music and is active as an educator serving on faculties as diverse as the Collective School of Music, the Dalton School, the Rudolf Steiner School and Harvard University.