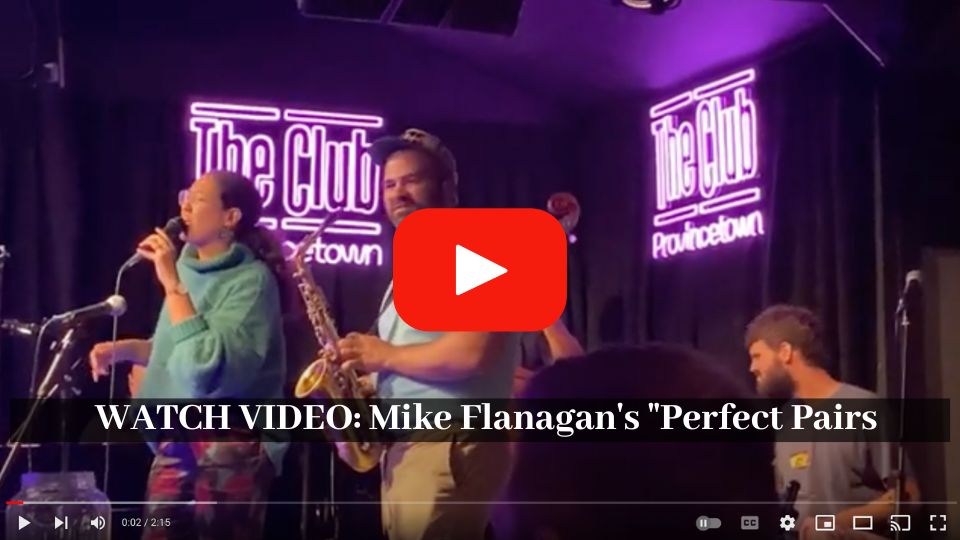 Treat yourself to dinner before the show at the Old Lyme Inn (attached to The Side Door Jazz Club!) and enjoy our delicious three-course prix-fixe dinner with inspired dishes by head chef Sichanh Patana!
MAKE DINNER RESERVATIONS HERE (we recommend reservations sometime between 5:30 and 6:30pm)
OLD LYME INN DINNER MENU: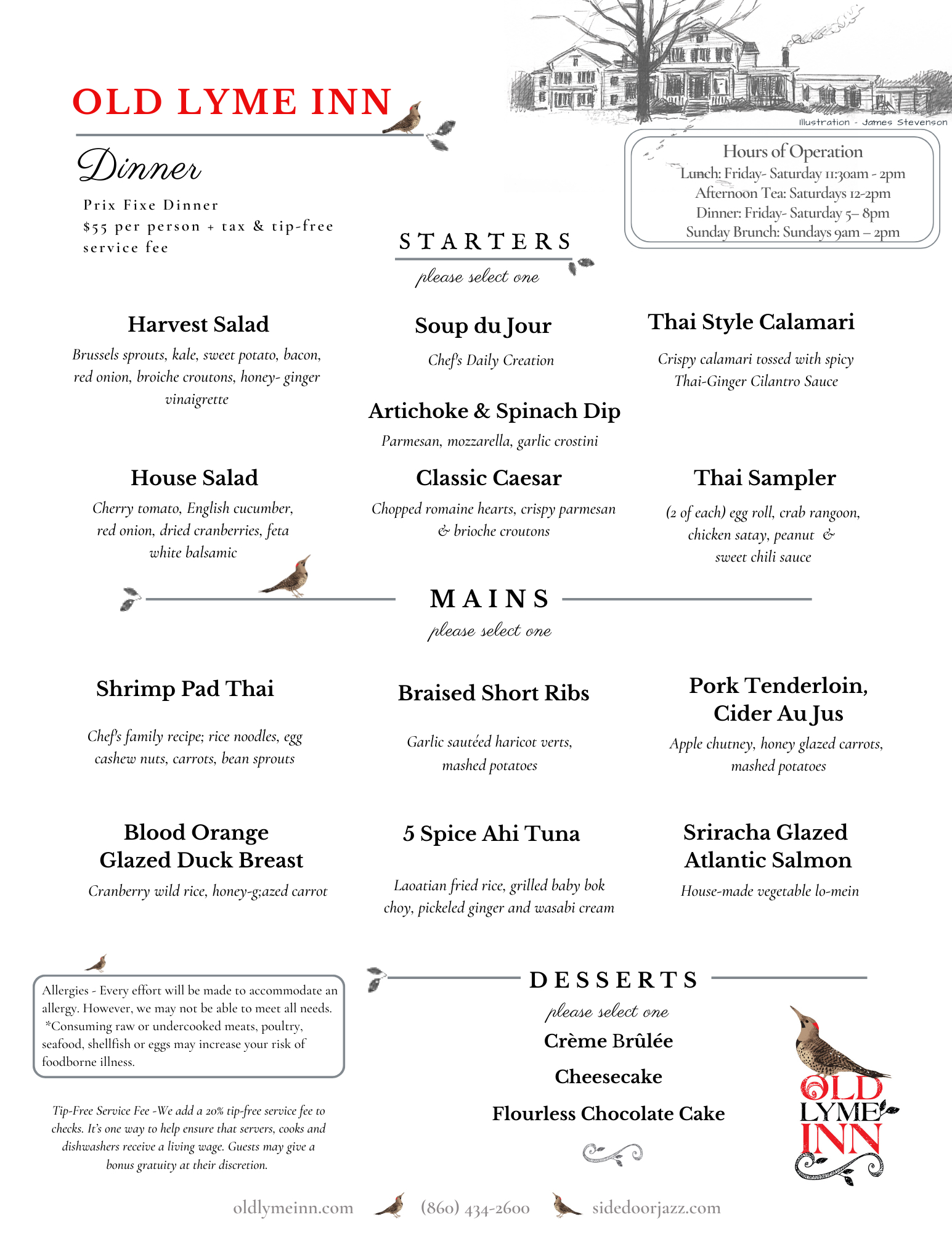 *Doors open at 7:30pm
*Show starts at 8:30pm
*Seating is first-come, first-served.
*If you are dining with us, you may come to the club when doors open at 7:30pm to secure seating.
ABOUT THIS SHOW:
Mike Flanagan - Saxophone
Lauren Scales - vocals
Chris Grasso - piano
Luques Curtis - bass
Richie Barshay - drums

Mike Flanagan is a Lennon Award-winning, OUTmusic Award-winning, and three-time Billboard-charting saxophonist, pianist, music director, songwriter, and educator. He began playing professionally at age 17 and went on to earn a Bachelor's of Music in Jazz Performance and Music Education from Berklee College of Music in Boston, MA. During his undergraduate studies, he was selected at the age of 19 to tour Japan as a member of the Berklee Swing Orchestra and by age 20 he held a two-night-a-week performance-residency as band leader at the Sheraton Hotel Prudential and featured world-renowned guest musicians such as Esperanza Spaulding, Terri Lyne Carrington, Joann Brackeen, Christian Scott, Andre Hayward, Bob Moses, Jason Palmer and more. After graduating Berklee, Mike began songwriting, producing, and releasing albums independently on his own label MRF Music, under recording-artist moniker, MikeMRF
In 2013, Mike released his sophomore album Mob Music which peaked at #1 on the iTunes Jazz Albums Charts and #2 on the Billboard HeatSeekers Chart. The album would go on to produce several radio singles and song placements in Film and Television (Off Season TV, Amazon and Bear City 2 and 3, both of which Mike acted in). The album also garnered a number of songwriting awards. In 2014, Mike won 2 OUTmusic Awards including the highly coveted Humanitarian Songwriter of the Year for his song "Be Strong (LGBT Youth)" and Best Spoken Word for "Tender." He received 5 nominations that year, the most of any artist, including Best Music Video for "Trying." "Be Strong" was also selected as Boston Pride's Flag-Raising Anthem. Additionally, in 2014, the album's jazz ballad "This Love" placed Top 10 in the U.S. Songwriting Competition and in 2017, the album title track "Mob Music" won the Lennon Award (Hip-Hop) in the John Lennon Songwriting Contest.
The Mob Music album was followed by Mike's 2016 EP, Yasko Sensei, dedicated to his late mentor and musical-hero, Yasko Kubota. The EP landed at #11 on the iTunes Jazz Albums Charts and #2 on Billboard's Most Added Chart for radio-single "Makes Me Wonder." Mike continued his education at New York University in their Master of Music in Music Theory & Composition Master's Program where he was made an Adjunct Professor of Composition upon entry.