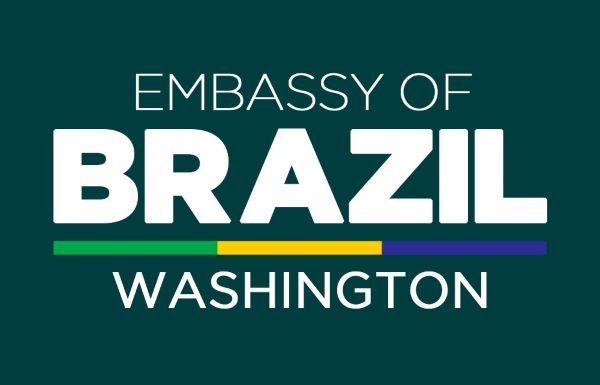 A new exciting collaboration between the 7 string master Brazilian guitarist Rogério Souza and DC-based virtuoso electric guitarist John Lee.
This project is an exciting new collaboration between Washington, DC-based electric guitarist John Lee and 7-string Brazilian choro master Rogério Souza. They are performing works of Jobim, Hermeto Pascoal, Villa-Lobos, João Gilberto, Lee, and Souza. The group will cover Brazil's historical sounds with electric guitar stylings from North America. This group also features Strathmore's A.I.R. percussionist Lucas Ashby and other special guests. Not to be missed!
John Lee is a composer and guitarist residing in Washington D.C. Lee earned a B.F.A. in Jazz Performance from The New School University, Mannes Jazz and Contemporary Music Program. Since earning his degree, he has toured and performed with prominent figures: Cyro Baptista, Fatoumata Diawara, Hassan Hakmoun, Matisyahu, and Keller Williams.
As one of D.C.'s most sought-after musicians, Lee plays guitar on over twenty recorded albums as a sideman and five as a leader. Lee is also the founder of the jam band Caveman. Being versatile in many styles has enabled Lee to perform at venues and festivals in Brazil, Canada, Israel, Ecuador, Mexico, Portugal, Switzerland, and the U.S.
Currently, Lee teaches for MusiCorps, a music rehabilitation program for wounded veterans at Walter Reed National Military Medical Center. He is also an adjunct professor for the Jazz and Commercial Division at Towson University
Rogério Souza
7 string guitarist, composer and arranger. A native of Rio de Janeiro, Rogério Souza is one of the great representatives of the carioca language of Brazilian guitar. Always involved in major events related to M.P.B. and Brazilian Instrumental Music, especially "Choro" and "Samba".. He has been working along the years with great Brazilian artists as musician, arranger and music director, in shows, T.V.'s, He has done works with Baden Powell, Paulinho da Viola, Sivuca, Ney Matogrosso, Altamiro Carrilho, Joao Bosco, Paulo Moura, Ivan Lins, Guinga, Dona Ivone Lara, Turibio Santos, Elizeth Cardoso, Elza Soares, João Nogueira, Rafael Rabello, Ginga, Cristovão Bastos, the node groups in Pingo D'agua and Epoca de Ouro.Age, among others.She has been playing at festivals, cultural venues and universities / music schools in various corners of the world such as Japan, China, U.S.A., Europe and Latin America. Has held concerts and workshops every year at various universities in the U.S.A.: Oberlin, Berklee College of Music, Yale, University of Virginia, Georgetown, Columbia, Temple, University of Chicago, Notre Dame, SF University, University of California (L.A.), N.A.U., G.M.U., University of Texas (Valle del Rio Grande), among others ... At the moment is dedicated to his solo work, making presentations and workshops on the dissemination of M.P.B. and his latest works on C.D.'s / Books.
Rogério Souza
Co-Presented with the Embassy of Brazil