Alexia Bomtempo
Alexia Bomtempo is an artist of multiple worlds. The Brazilian-American singer and songwriter has been heralded by The Washington Post as a "top-shelf Brazilian jazz musician" and has released five critically acclaimed albums as a solo artist. Highlighted on NPR Music's All Songs Considered as one of the best releases of the week, her most recent album DOCE CARNAVAL is a love letter to the timeless soundtrack of Brazilian Carnaval, with Bomtempo reimagining classic Carnaval songs and infusing them with her own intoxicating vocals and "doce" (sweet) musical flourishes.
Born to an American mother and a concert-promoter Brazilian father, Alexia was raised in the beach culture of Rio de Janeiro, while traveling to America frequently over the years. She grew up listening to Brazilian popular music and Bossa Nova, as well as rock, folk and jazz. Since relocating back to New York City, Alexia has fully embraced, challenged, and redefined the Northern half of her American artistic roots. Her sound is individual and confidently feminine, navigating genres ranging from classic American song to exploratory Tropica?lia.
For more artist information, visit www.alexiabomtempo.com
Links: Spotify | YouTube | Facebook | Instagram
Treat yourself to dinner before the show at the Old Lyme Inn (attached to The Side Door Jazz Club!) and enjoy our delicious three-course prix-fixe dinner with inspired dishes by head chef Sichanh Patana!
MAKE DINNER RESERVATIONS HERE (we recommend reservations sometime between 5:30 and 6:30pm)
OLD LYME INN DINNER MENU: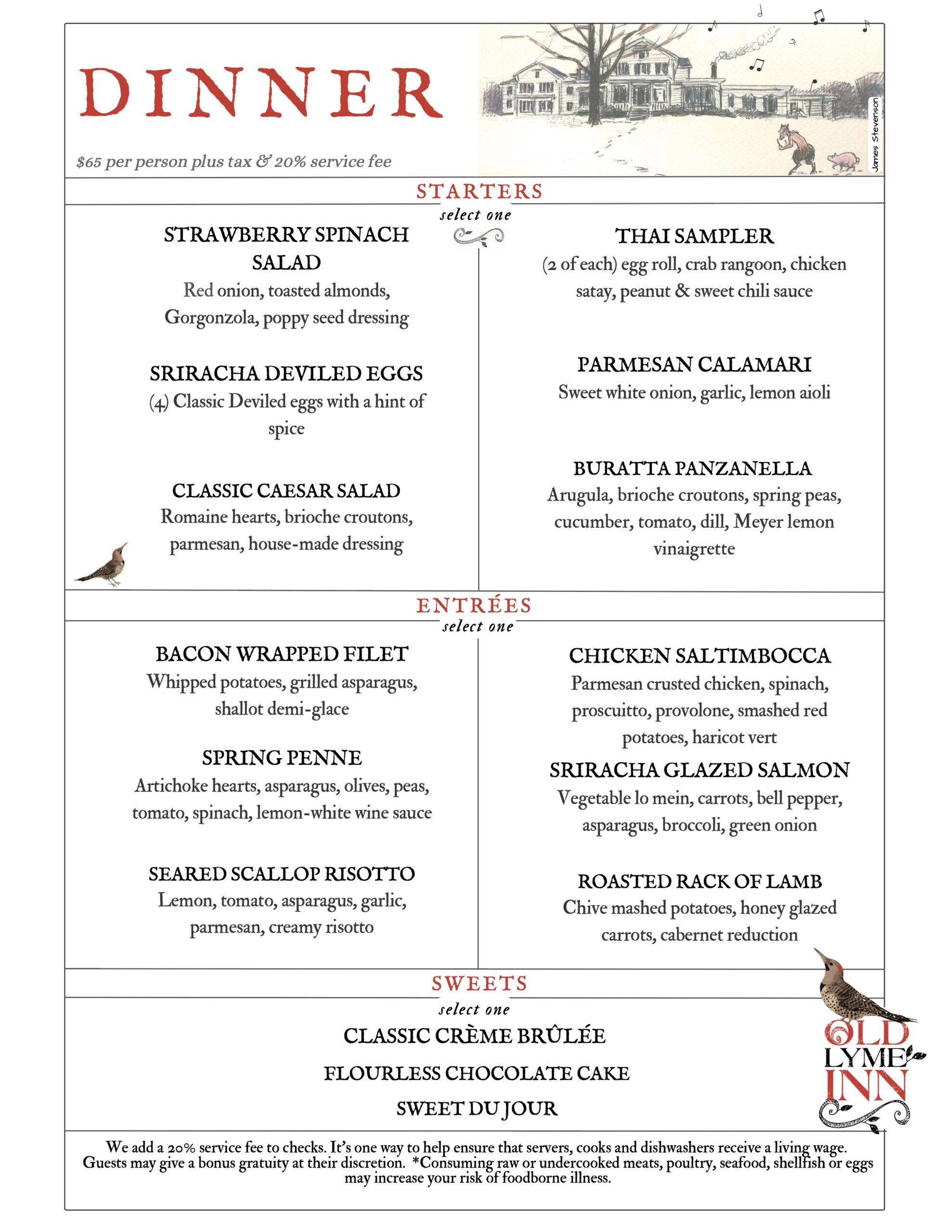 *Doors open at 7:30pm
*Show starts at 8:30pm
*Seating is first-come, first-served.
*If you are dining with us, you may come to the club when doors open at 7:30pm to secure seating.