Tyler Blanton - vibraphone
Gary Versace - piano
Jay Anderson - bass
Ferenc Nemeth - drums
Brooklyn based vibraphonist Tyler Blanton is becoming known as a new and identifiable voice on the instrument. With his distinctly lyrical and nuanced 4-mallet approach to the vibraphone, he has been praised as "an heir to the swinging and melodically charged throne of post-bop masters such as Gary Burton and Bobby Hutcherson." 
A prolific composer, Blanton's musical endeavors consistently involve top musicians in the New York music scene such as Donny McCaslin, Nate Wood, Ari Hoenig, Drew Gress, and Johnathan Blake, among others.  His compositions range from modern and eclectic to soulful and rooted, all the while painting a unified musical identity.
As a leader, Blanton has toured the US, Europe, and Asia and received press from many major publications such as the New York Times, Village Voice, Time Out New York, and Downbeat magazine. Blanton's third album will be released in April for Destiny records. It finds him in the company of bassist Drew Gress, drummer Johnathan Blake, and pianist Jon Cowherd for a program of original tunes and standards which are treated with a sense of adventure, virtuosity, and sincerity.
Treat yourself to dinner before the show at the Old Lyme Inn (attached to The Side Door Jazz Club!) and enjoy our delicious three-course prix-fixe dinner with inspired dishes by head chef Sichanh Patana!
MAKE DINNER RESERVATIONS HERE (we recommend reservations sometime between 5:30 and 6:30pm)
OLD LYME INN DINNER MENU: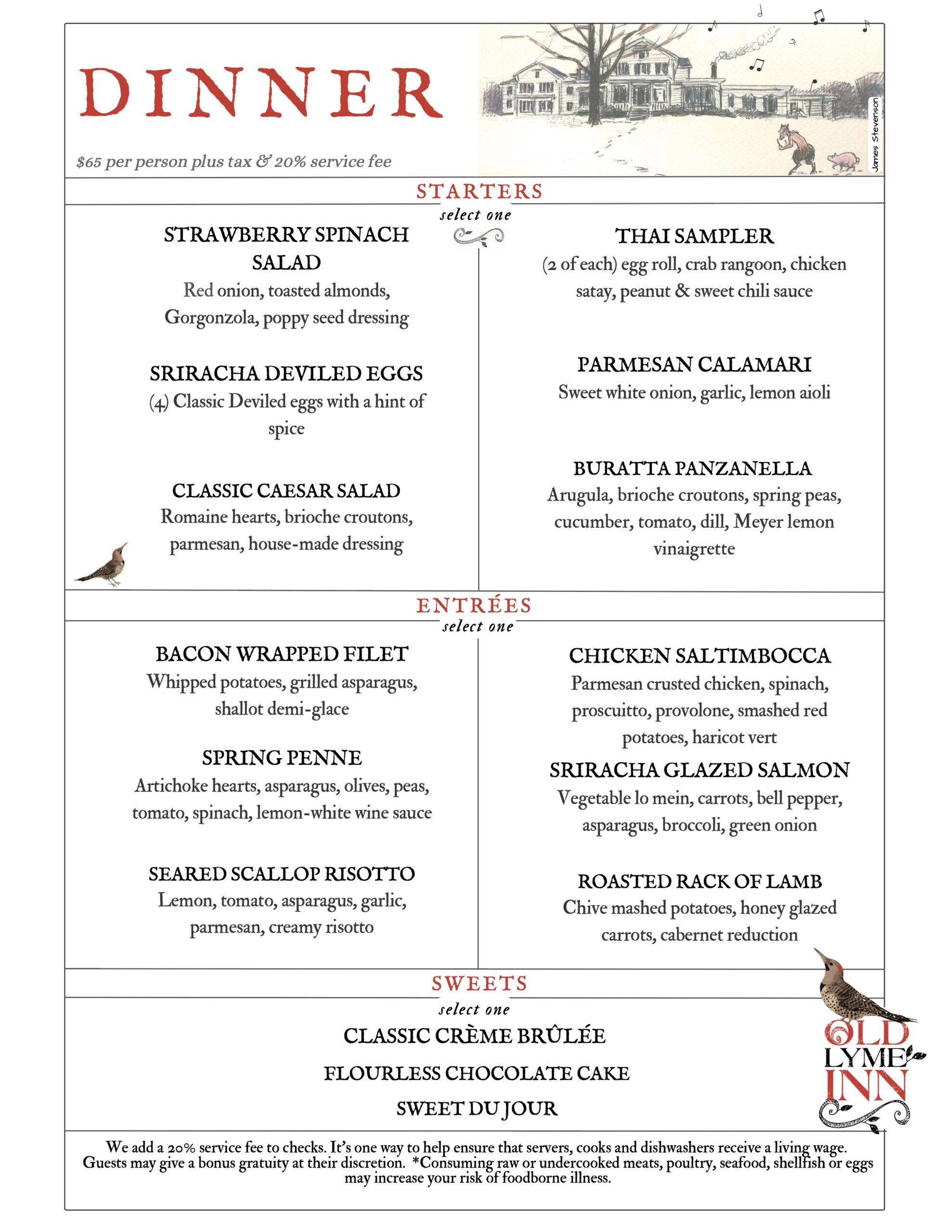 *Doors open at 7:30pm
*Show starts at 8:30pm
*Seating is first-come, first-served.
*If you are dining with us, you may come to the club when doors open at 7:30pm to secure seating.