http://jwpjazz.com/nighttown/Ki_Allen_&_Bob_Fraser_Blues_Skies.mp3
Exciting North Coast Jazz Vocalist Ki Allen and her 6 Pc. Group with Special Guest Richie Cole hit the Stage at Nighttown!
Featuring: Ki Allen-vocals, Richie Cole-sax, David Thomas-piano, Bob Fraser-guitar, Peter Dominguez-bass, & Bill Ransom-drums.
An encounter with singer Ki Allen is nothing less than extraordinary! She has the uncanny ability to charm a young audience and at the same time surprise aficionados. Whether a jazz or blues enthusiast, Allen will always show you something new about the music you love.
Allen constantly challenges herself. Her repertoire is ever expanding and her phrasing ever illuminating.
Through her performances in concerts, television, radio, and night clubs, Allen has developed a broad array of devoted fans.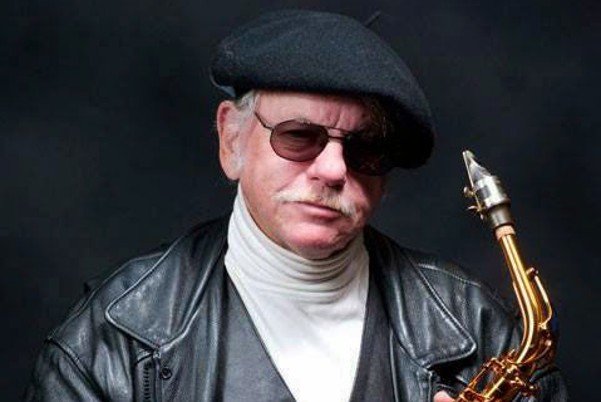 Richie Cole started playing alto saxophone when he was 10 years old in his home town of Trenton, New Jersey. Influenced by Sonny Rollins and Charlie Parker, Cole's talent and dedication won him a full scholarship from Downbeat Magazine to the Berklee School of Music in Boston.
His professional career began in 1969 when he joined the Buddy Rich Big Band. And after stints with the Lionel Hampton Big Band and the Doc Severinsen Big Band, Cole formed his own quintet and toured worldwide, doing a great deal to popularize bebop and his own "Alto Madness" style in the 70's and early 80's.
Cole has performed and recorded with the great vocalese artist Eddie Jefferson, the Manhattan Transfer, Bobby Enriquez, Freddie Hubbard, Sonny Stitt, Art Pepper, Tom Waits, Boots Randolph, and Nancy Wilson, to name just a few of his musical collaborations. Notably, Cole has performed at the Village Vanguard and Carnegie Hall as well as gave a command performance for the Queen of England.
Cole has recorded over 50 albums and CDs, including his top hit album "Hollywood Madness" (1979 Muse Records) and his tribute album to Leonard Bernstein, "Richie Cole Plays West Side Story" (1997 Music Masters Jazz). A prolific composer, Cole also finds time to arrange for full big bands, symphony orchestras and frequent performances at jazz festivals worldwide. Moreover, he enjoys sharing his love of music with younger generations and is active recording, touring and presenting university master classes.