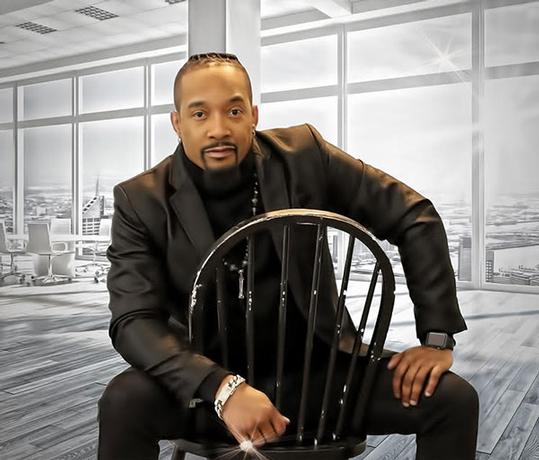 Music was Rahsaan Patterson's destiny when he was named after jazz great Rahsaan Roland Kirk then as a child became a star on the television show Kids Incorporated appearing with future music stars Shanice and Fergie. Patterson began his music career behind the scenes writing songs for Brandy as well as session work as a backup singer for other well known artists. By the time he sought a record deal on his own, there was a near bidding war over him by record labels which MCA won and released Patterson's self-titled debut in 1997. Featuring Patterson's magnificent voice, the album was simultaneously retro and fresh the way Neo-Soul was always supposed to be. Patterson has an impressive range and control that few male vocalists can match from soaring falsetto to funky tenor-bass to operatic alto.

Patterson's music made it to urban adult radio garnering a truly loyal following with the popular single "Where You Are" still a favorite at his performances. His sophomore album "Love in Stereo" arrived in 1999 with a much more up-tempo sound and some of the freshest vocal arrangements heard in years. The songwriting was more personal as well, humanizing Patterson to fans by inviting them into a cerebral and complex man's mind and world. His future albums also featured exquisite singing, songwriting, arrangements and productions that have endeared Patterson to music lovers who appreciate an artist as pure and authentic as he is. Patterson is also known for his thrilling and inspiring live performances where he displays his amazing vocal range and control for a concert experience reflecting the best of Neo-Soul.
Antone "Chooky" Caldwell is a Multi-Instrumentalist, Composer, Producer and Engineer born and raised in Washington, DC. With generations of talented musicians in his family, he was destined to be born with great talent and musical genius. He received his first musical instrument at the age of five when his father, Melvin Caldwell, gave him a bass guitar for Christmas. A Master of the bass guitar as well as the trombone, piano, sousaphone, lead guitar and percussion, Chooky's musical aptitude transcends the limitations of musical genres.
Chooky has performed in a variety of places from churches to sold-out stadiums nationally and internationally. He has worked with various national talents and professionals and contributed numerous compositions to the world's music library. Chooky's most recent project, Subject 2 Change, flaunts strong jazz, soul, and rhythm & blues flavors. His gospel influences appear on the project as well, most notably in the re-mastered classic "How Great Thou Art." The project's single "Back Again" captures Chooky's musical talents and vocal abilities. He is a sought after musician, artist and producer who continues to bridge the gap between genres and generations.